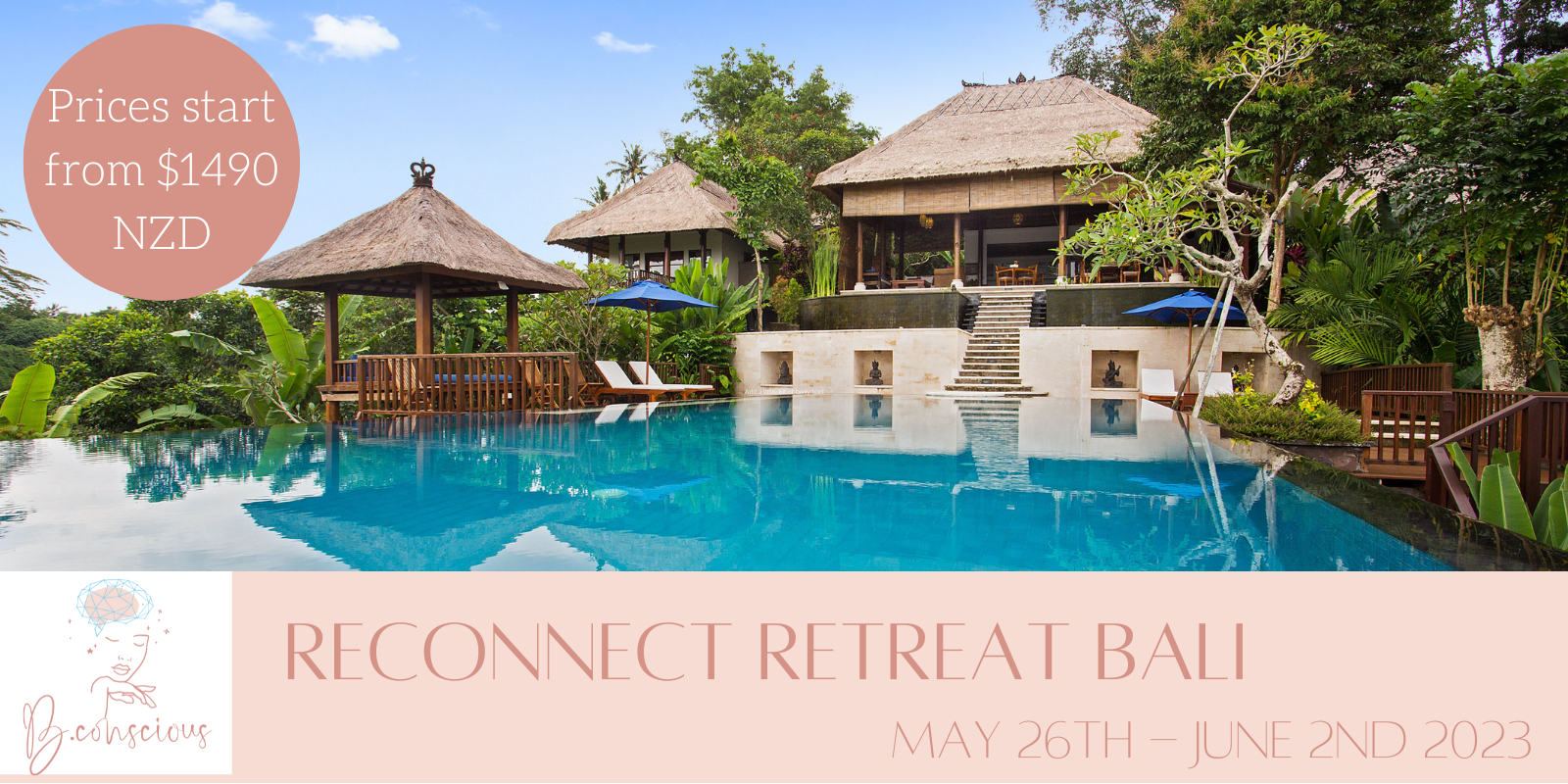 Reconnect to yourself in the
magical
surrounds of Bali
Reconnect to
yourself in Bali
Reclaim your inner radiance in Bali. Say goodbye to that tired frustrated version of yourself and feel your spark for life again.
Transform yourself over 8 days 7 nights in Bali, away from the burdens of daily life.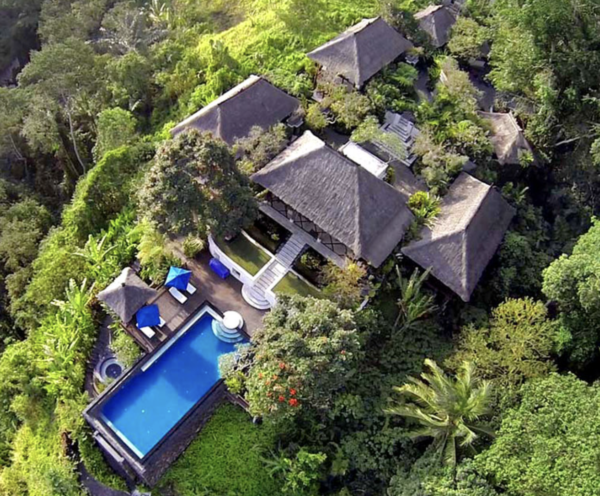 Hello beautiful soul, my name is Billee and I have created this retreat for women like you to get away from the overwhelm of life so that you can restore your energy and feel like you again. 
If your feeling drained, frustrated or grumpy a lot of the time you're not alone. Over giving to others can leave you feeling burned out! 
Are you aware that it's ok to have needs? ….And to allow yourself to meet them? Many of the woman I work with have no idea that this is ok….and in fact fundamental to their wellbeing.
Whether you're a career woman or a mumma who is constantly fulfilling the demands of others, this time of reconnection will be just what you need to rediscover you inner radiance. 
We will spend the days learning how to identify what your non negotiable needs are and how to meet them without feeling guilty. We will fortify your energy body so that your cup is full and you know how to keep it that way.
During our time together we will explore yoga inspired movement practices, mediation, pranayama (breath work) and self inquiry practices.  These tools  will ensure you can maintain your transformation after the retreat is finished.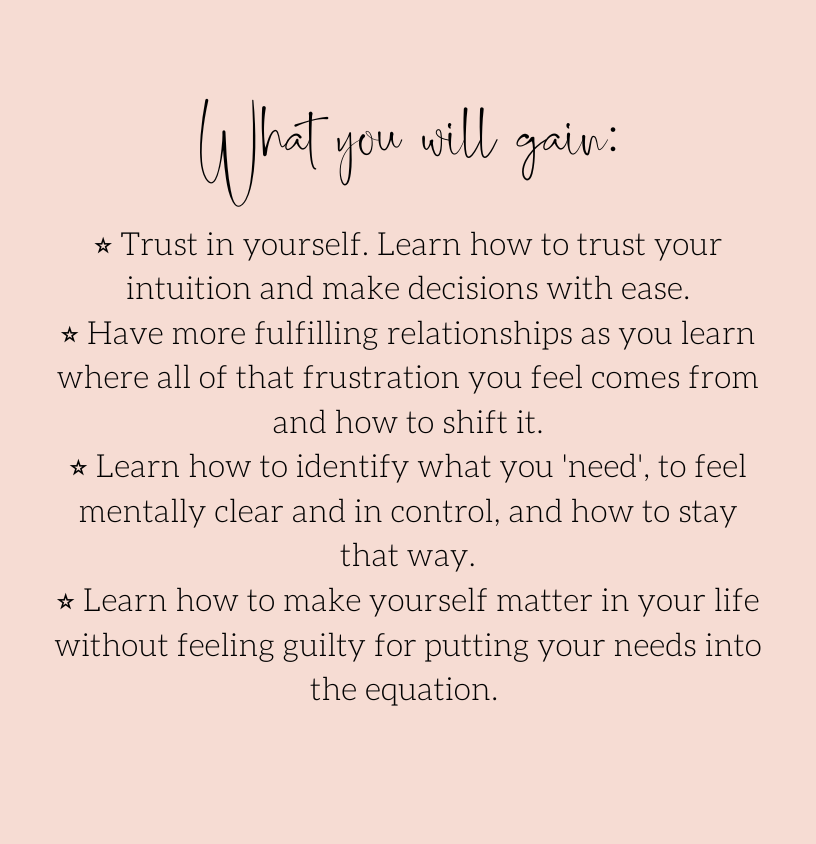 If you would like to connect with me and ask questions about this experience, I would love to hear from you. Book a free 30 minute chat and I will give you a call.
What you will gain:
⭐️ Trust yourself. Learn how to trust your intuition and make  decisions with ease.
⭐️ Have more fulfilling relationships as you learn where all of that frustration you feel comes from and how to shift it.
⭐️ Learn how to identify what you need to feel mentally clear and in control and how to stay that way.
⭐️ Learn how to make yourself matter in your life without feeling guilty for putting your needs into the equation. 
If you would like to connect with me and ask questions about this experience I would love to hear from you. Book a free 30 minute chat and I will give you a call.
As well as gaining all of these amazing skills there will of course also be pleeeenty of time  for shopping….sight seeing…..cocktails by the pool…day spa time….waterfalls…..connection and laughter to help get that cup filled right to the brim!
Your retreat experience includes: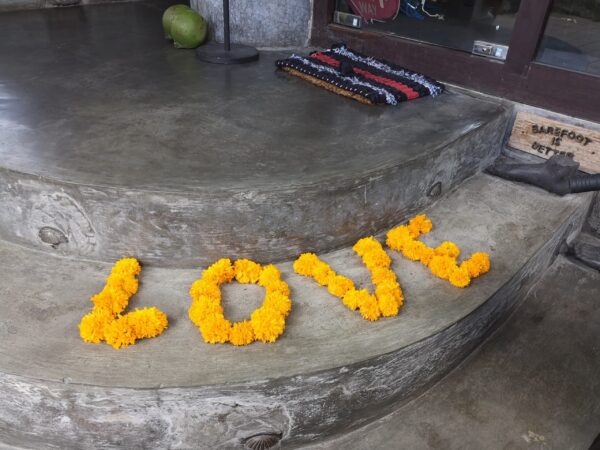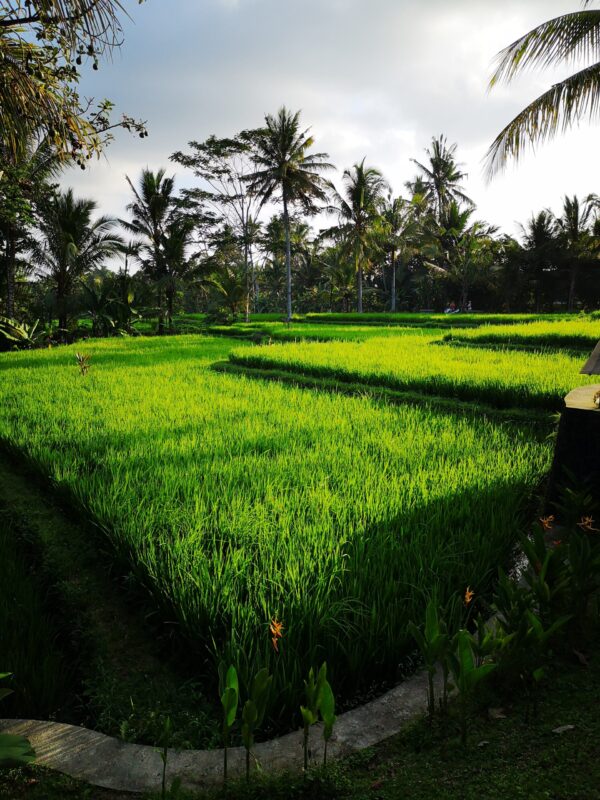 Greeting at the airport, with personal driver to bring all guests to Amori Villas in air-conditioned, comfortable vehicles

Equisite accommodation for 7 nights, King, twin share or triple

Welcome drink (the famous "Amori Sensation") snack and refreshing towel upon arrival

A wake up juice and brunch daily

4 dinners on location (There are great local restaurants to experience on nights we don't eat together)

1 hour Balinese massage in the onsite spa!!

2-3 daily yoga, meditation or self inquiry based practices

Fire ceremony – prepare to chant (don't be scared I know you will love it)

Open and closing ceremonies

Serviced rooms

Use of the pool and stunning Villa grounds

Free shuttle transport to Central Ubud area
Guided village walk (45-60 minutes) including the local temple and sacred spring water
area (Pura Beji), rice fields and inside a family compound.
A group trip to the Water Temple
Unlimited supply of bottled water
Daily afternoon tea with coconut slice and coffee or fresh ginger mint tea
Fresh coconut drinks daily
Wifi internet access throughout property
Return transfer to the airport
Amori Villas is located on the picturesque and peaceful Petanu River valley, just 10 minutes from Ubud. It is surrounded by lush Bali style jungle and rice paddi fields. 
The setting is harmonious with the surrounding nature providing peace and privacy.
On site there is an infinity pool and a Jaccuzi for use at your leisure.  
There is an onsite restaurant/bar which can cater to all dietary requirements for the meals that we aren't having together, or you can chose to head into Ubud to experience the local cuisine.
Each room has the essentials for a comfortable stay – air-conditioning, ceiling fan, mosquito netting, TV, sound dock, desk, hairdryer, makeup mirror and a robe per quest.
Room Rates:
King single or couple $3100* NZD
Come on your own in luxury or with your partner
*Add $650 if both guests are attending the retreat
Twin Share $1892 NZD
Triple Share $1490 NZD
Additional extras that can be added during your stay:
Spa treatments at Amori Spa – massages, manicures/pedicures;
wraps, scrubs, facials, waxing etc room service,
A pool tray for relaxing in the pool with a cocktail
Visit to Balinese healer
Room service for a private meal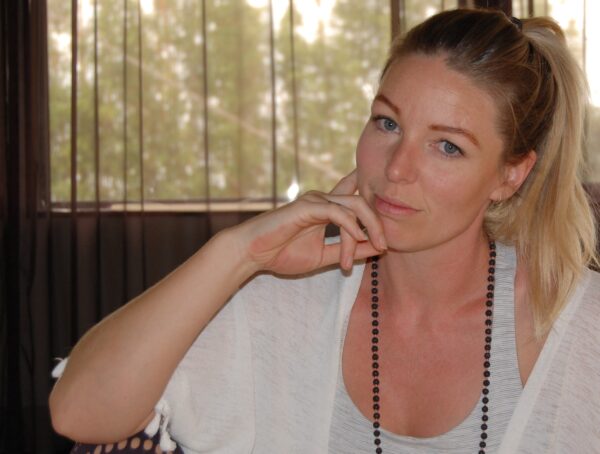 Billee White from Bconscious Coaching came to yoga through a serendipitous chain of events that were divinely guided. After a journey into the eastern practices of yoga and self inquiry and the western practices of Poly Vagal theory, she discovered that the Eastern and Western approaches to Holistic Health were two sides of the same coin. Through years of study she has united both of these approaches to help you  navigate the human condition successfully and powerfully.
Billee teaches conscious living by connecting with your physical, mental, emotional and energetic self.  Cultivating awareness of how you relate to yourself and the situations in your life so that you can be less reactive and more in control of your life. 
"The human condition is the hardest thing you will ever have to navigate and there is no manual for it". Billee has delved into most aspects of this arena and wants to share the tools she has found useful so that you achieve your own goals faster.
Through a combination of Eastern and Western practices you will learn to listen to your body and your inner knowing. To trust yourself, to love yourself.
"To gain self mastery and have agency over your reality is the best gift you can give yourself."
Thank you for putting this on, it was really enjoyable. Particularly liked your range – yoga discussion, breathing styles, physical yoga and most importantly the high vibe food
Looking forward to anything like this in future
"I loved how "easy" things flowed, there was no pressure and I felt throughly nurtured and inspired. The food was superb, the classes were pitched at a good level and the massage was a bonus."
"I would recommend the retreat due to my wonderful experience. The Yoga, the nurturing space and food, the freedom of having the choice to do what you wanted, the welcoming and beautiful environment, the amazing hosts!"
"Billee is an amazing facilitator and the retreat was beyond my expectations. She was so knowledgeable in regard to helping you learn to listen to your own inner voice or intuition. The workshops were focused and allowed time to move toward gaining clarity. The yoga was excellent. A nice mix of morning active yoga and restorative yoga in the evenings. We visited lovely local scenic places close to the retreat to do some accessible but moderately challenging hikes in order to see beautiful bays. It was nice to explore a small piece of Northland and see its beauty. The retreat was well organised while remaining relaxed with choices to what felt good for you. I really enjoyed the company of fellow retreat attendees who were so interesting and diverse while being like-minded. I will certainly be attending again".
Having trouble giving yourself something like this?
A lot of resistance can come up when you're looking at doing something that is focused just on you and what you need. If you're feeling that resistance it's totally normal! It's a step outside of your comfort zone if it's not something you do for yourself very often. 
I can tell you that I see you in how you're feeling. I can also assure you that taking this step towards your wellbeing will be the first step in your journey to learning how to love yourself again.
If you would like to chat about how you're feeling, book a complimentary 30 minute chat with me.
Here's a snippet from a testimonial from Chloe on burnout, needs and giving to yourself. She worked with me in my 12 week mentorship programme Becoming You.
Valley View Suite
The views from this suite will bring instant peace and relaxation. Whether it is from the "stargazing balcony", the desk in the bay window or from the elegant king-size bed – pictures don't do it justice. Or if that is not enough, you have secluded luxury with an indoor/ outdoor bathroom to die for – viewing window to the valley, choice of two showers, a huge sunken terrazzo bath and fish pond with water feature
Bedding Options King, single or couple*
SOLD
Kingfisher Suite
Kingfisher Villa is a traditional gledag or wooden house, rebuilt using the original timber. The wood creates a lovely warmth and homely feeling. There is a very large bedroom with ample space.
The bathroom/ dressing room is large and offers a shower and a generous bathtub. For reading, relaxing and dining, you have your own verandah with a settee and table/chairs.
SOLD
Heaven Spring Villa
Heaven Spring Villa is a traditional gledag or wooden house, rebuilt using the original timber. The wood creates a unique experience and feeling. There is a very large bedroom with ample space.
The bathroom/ dressing room is large with a shower and elegant claw-foot bath… with a reading lamp. For relaxing and occasional dining, there is a verandah with a settee and table/chairs.
Bedding Options King, single or couple*
Payment Options
Your place on Retreat can be secured with a 30% non refundable deposit.
The balance must be paid within 60 days of the retreat start date.
CANCELLATION POLICY
Prepaid amounts are non refundable but are transferable to friends or family members for the same retreat.
COVID CANCELLATION POLICY
In the event a retreat is cancelled due to Covid we will endeavour to firstly postpone the retreat to a later date. If this is not possible due to the venue being fully booked, or if you are not available on the new dates, we will endeavour to get as much of a refund from the retreat venue as we can. In the event your retreat is cancelled due to Covid it would be our intention to refund as much of your money as we possibly can, preferably the full amount. However, if the retreat venue will not refund our deposit we may need to retain your original deposit in order to help cover lost costs.
Insurance
It is recommended that you obtain travel insurance for your trip.