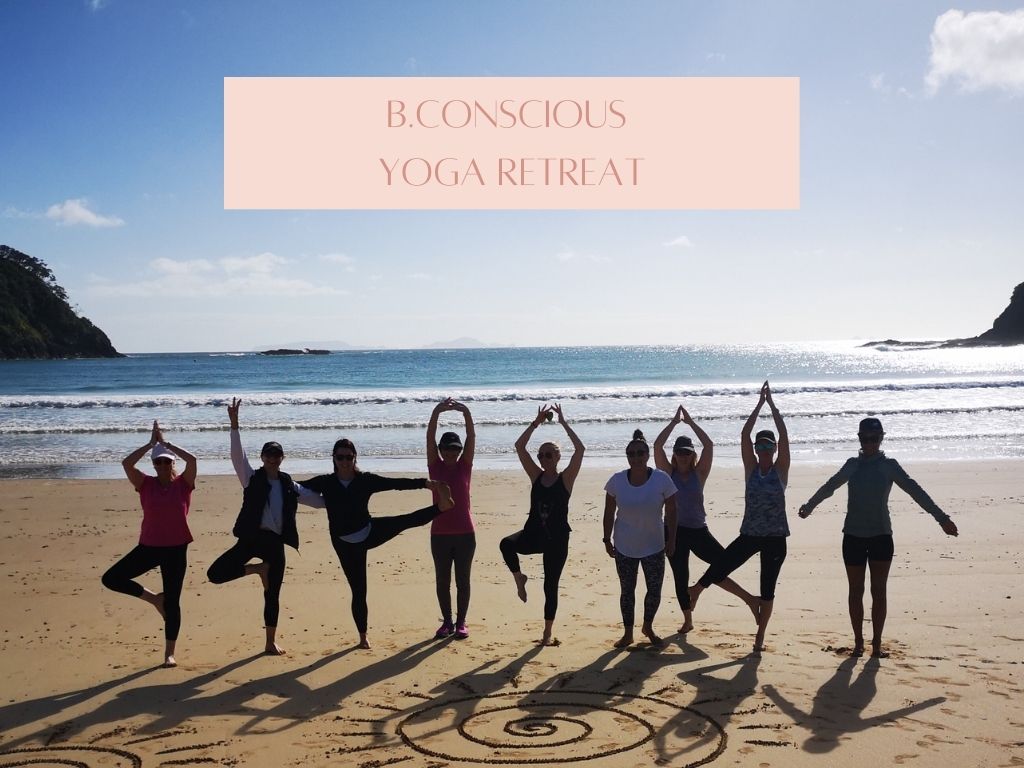 B.conscious Yoga Retreat
11th – 14th of March 2022 Tutukaka Coast
Wellbeing is your wealth
This retreat is all about coming home to yourself. The relationship you have with yourself is the most important. 
If you are ffeling the effects of the last two years then this retreat is just what you need.
You deserve to feel whole, engergised and empowered to be you. Its time to put your welbeing at the top of your priority list and what better place to do it than the stunning Tutukaka Coast.
You will be guided through Yoga and Meditation practices to sharpen your awareness  so that you can feel more empowered and in control of your life, being able to say yes to yourself more often. 
Your host Billee White from Bconscious Coaching will be facilitating the weekends magic. There will be the perfect blend of Yoga, meditation, learning and free time to soak up the surrounds..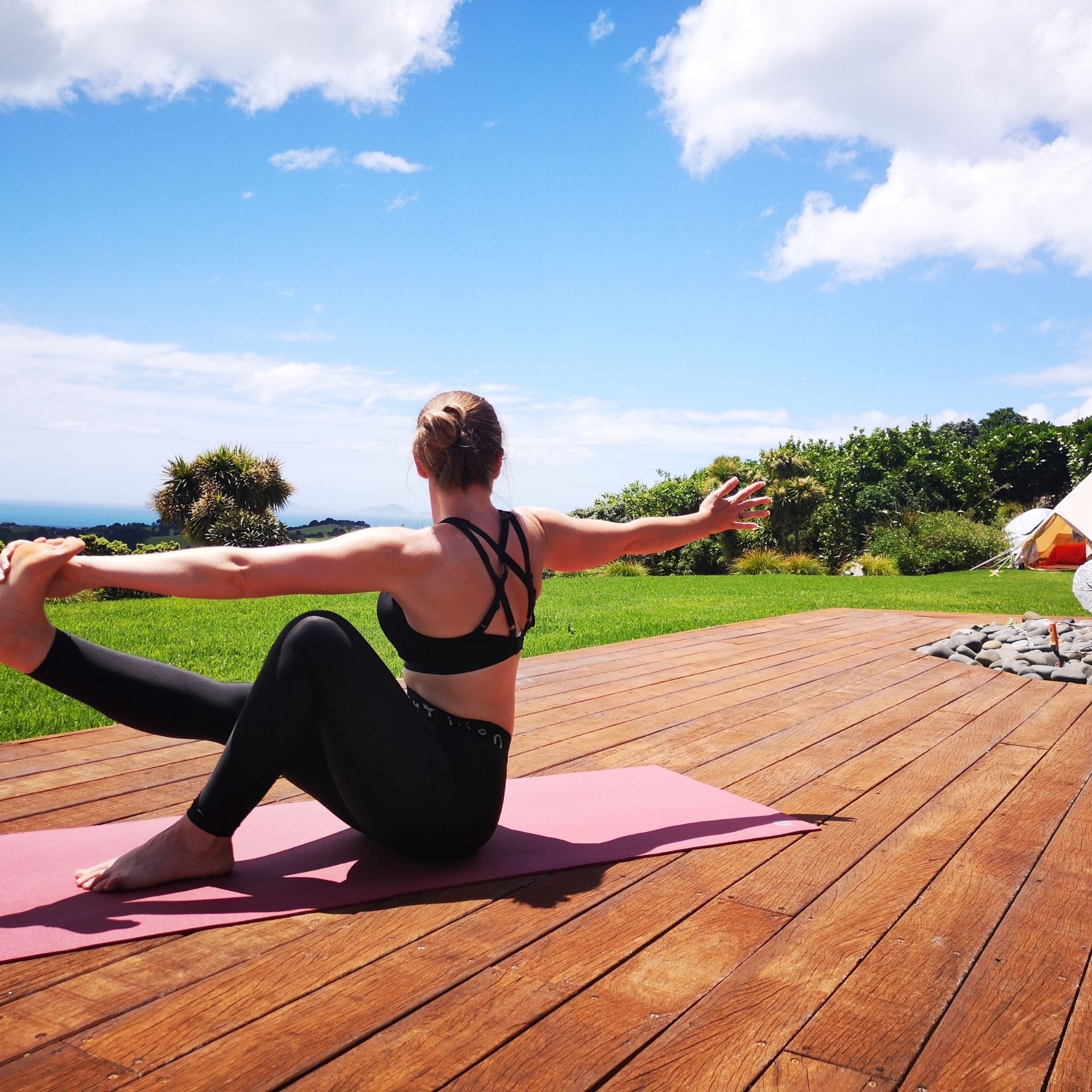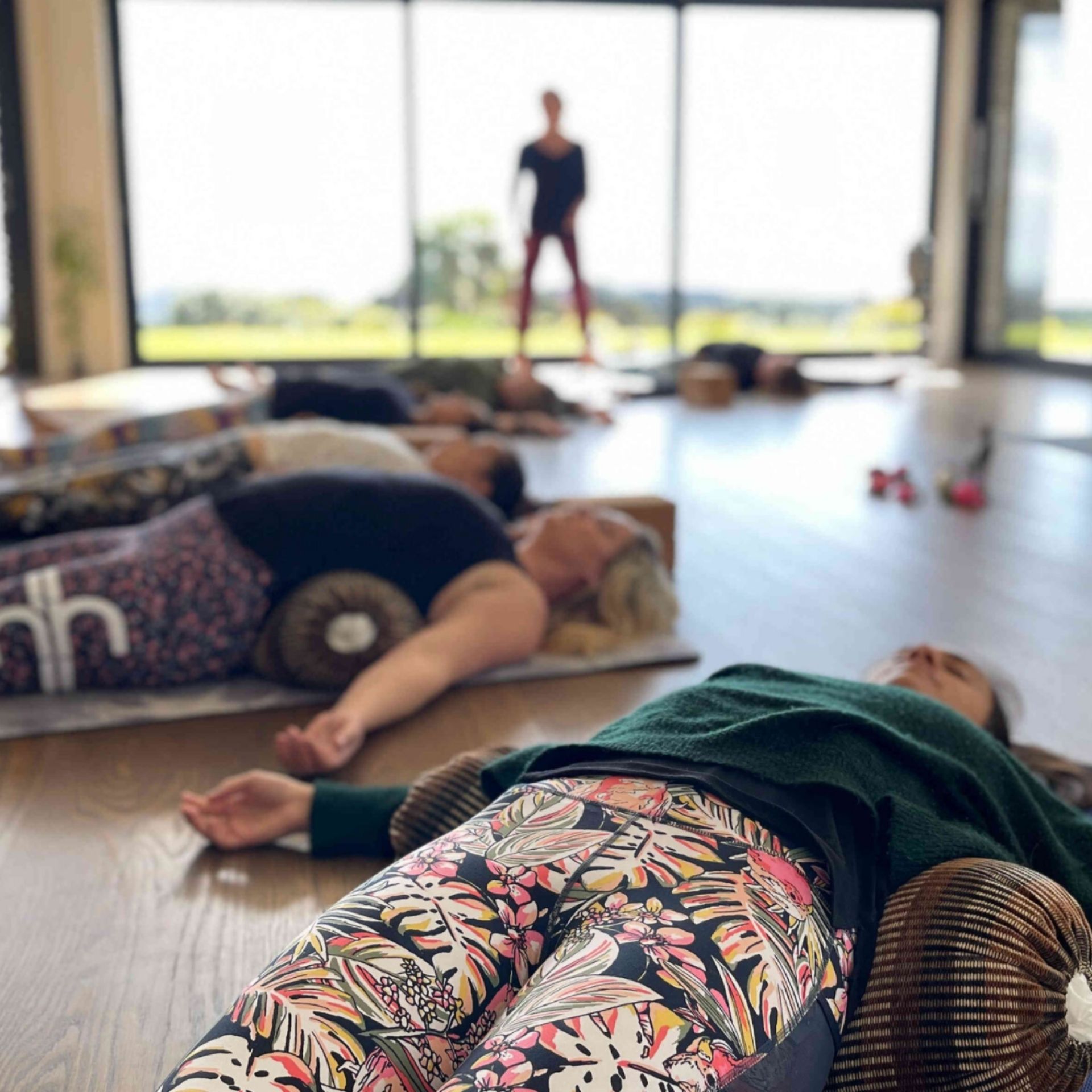 Your Retreat Experience includes:
Accommodation for 3 nights, twin share or triple
Delicious healthy meals made with love from Friday dinner to Monday brunch with ample snacking in-between. (dietary needs can be met)
3 enriching morning Yoga Sessions
Access to the stunning Tutukaka coasts nature walks and beaches
Deeply restorative evening yoga sessions
Meditation and Yoga Nidra
Workshops about self care, nervous system management and embodied practices.
Fire ceremony
Connection with like minded soul seekers
All bedding, towels provided (Spa and shower)
Oh and you're totally allowed to bring wine ;P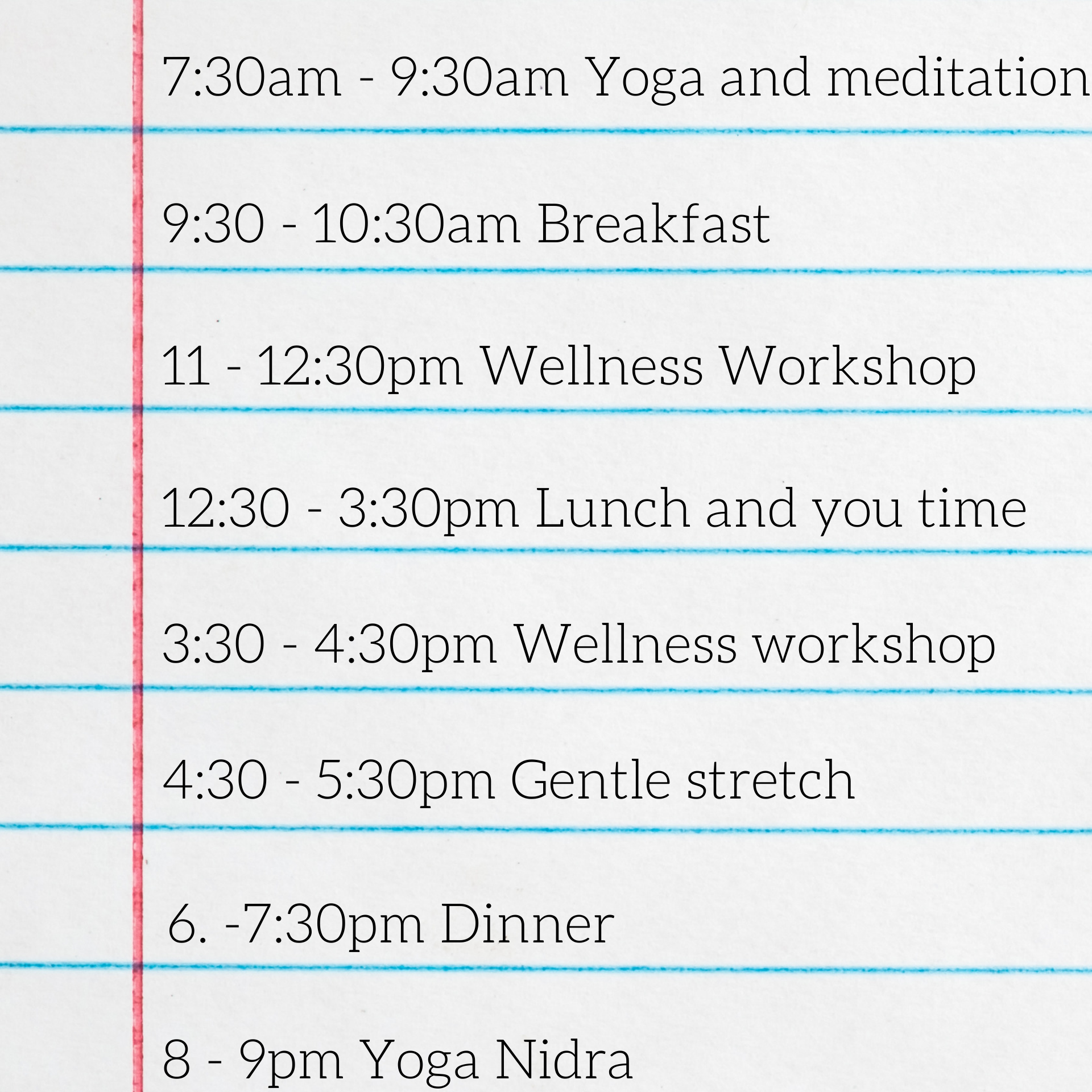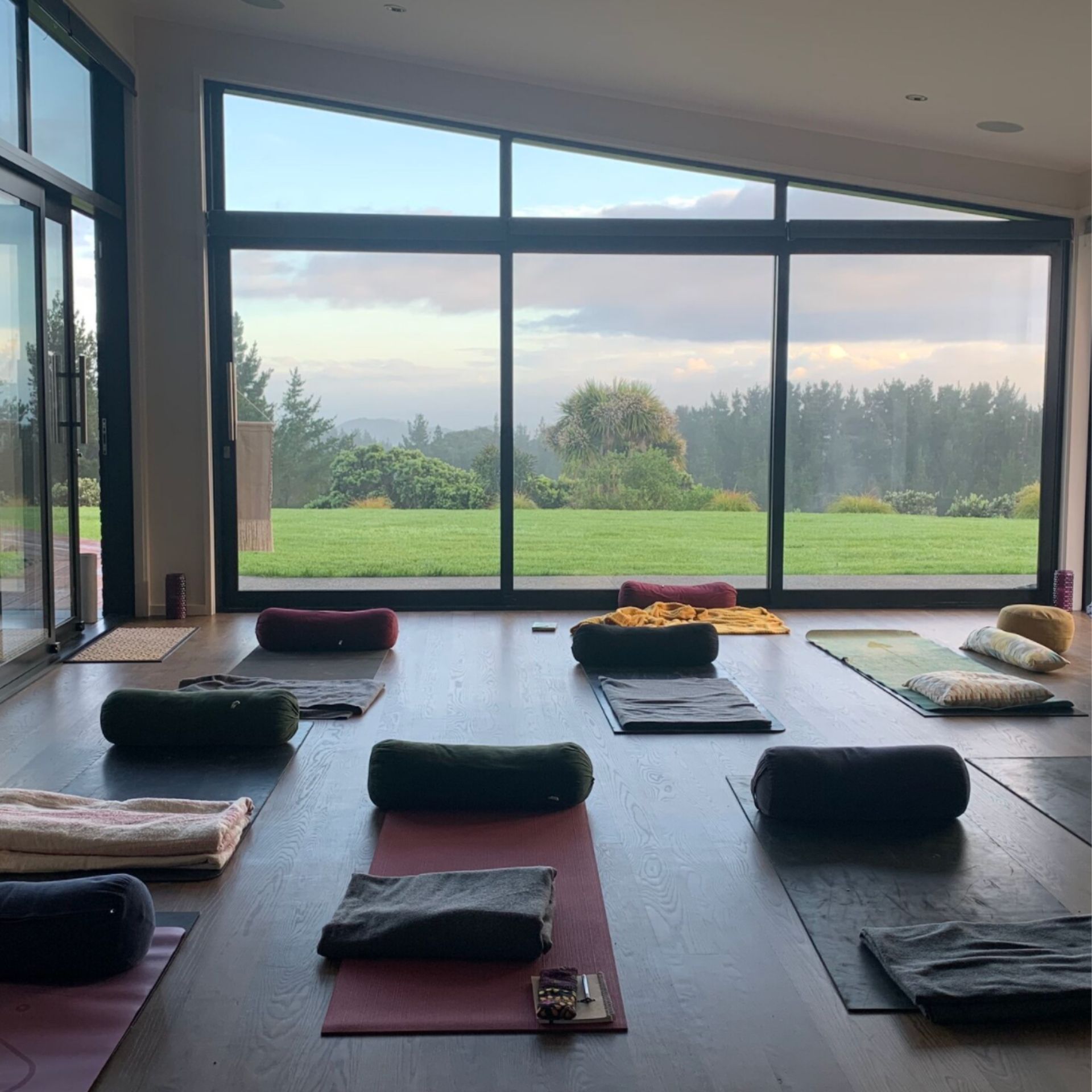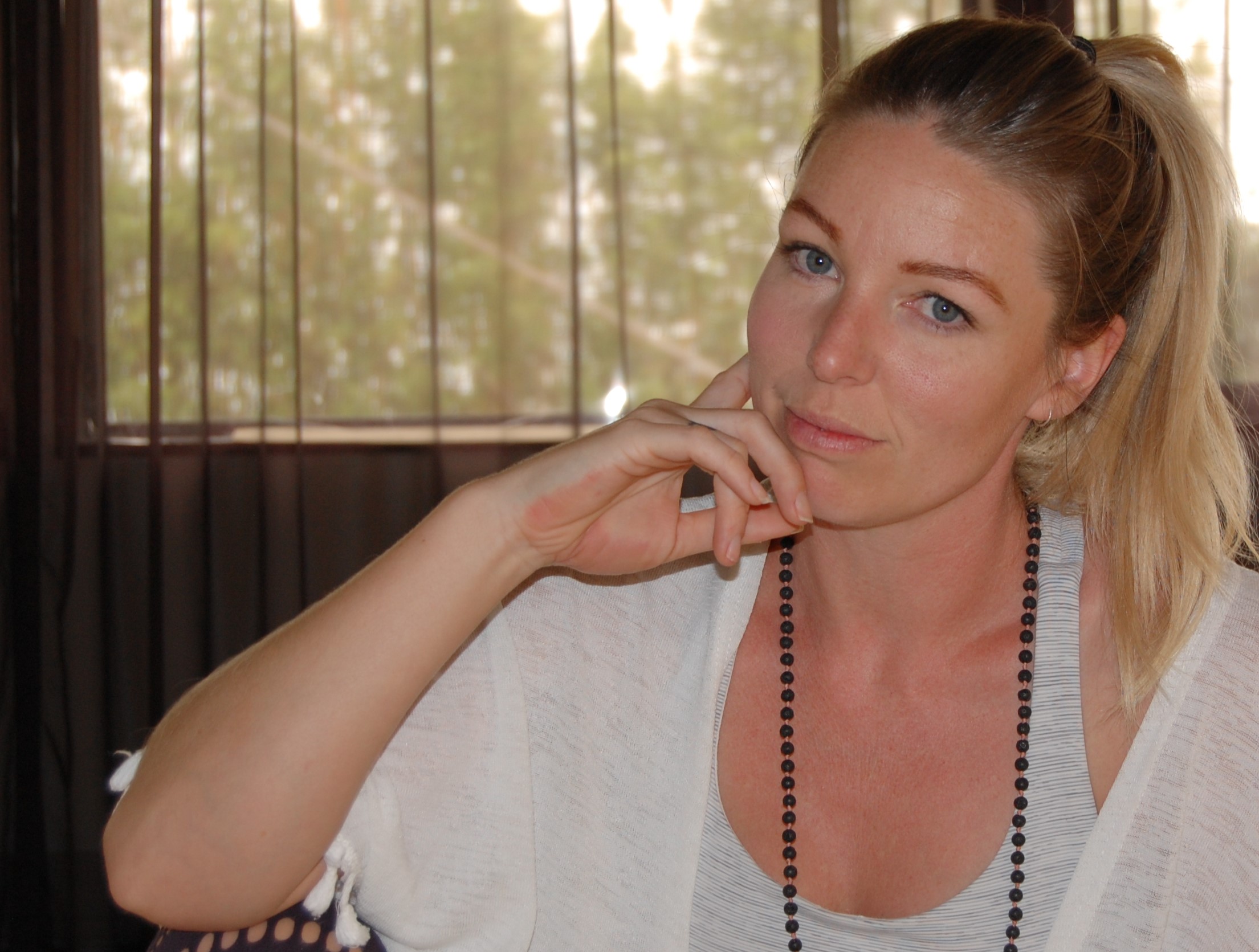 Meet Your Host
Billee White from Bconscious Yoga and Reiki came to yoga through a serendipitous chain of events that were divinley guided. Yoga connected Billee back to her true nature and now she has a mission to share that path with others.
Billee teaches conscious living, cultivating awareness of how you relate to yourself and the world around you through embodied practice. This allows you more freedom and agency to choose your reality.
"The human condition is the hardest thing you will ever have to navigate and there is no manual for it".
Thankfully through yoga and self awareness practice you can experience  your inner knowing and your innate power. You can choose to live through love rather than fear.
"To gain self mastery and have agency over your reality is the best gift you can give yourself."
Each class will teach you to listen to your body and your inner knowing. To trust yourself, to love yourself. To remember that you are not broken, that you don't need fixing but that you are whole and perfectly imperfect just as you are.
Billee will run workshops on how to live your yoga off the mat and in your daily life so that you leave with the tools you need to always be able to live intuitely in alignment with your desires.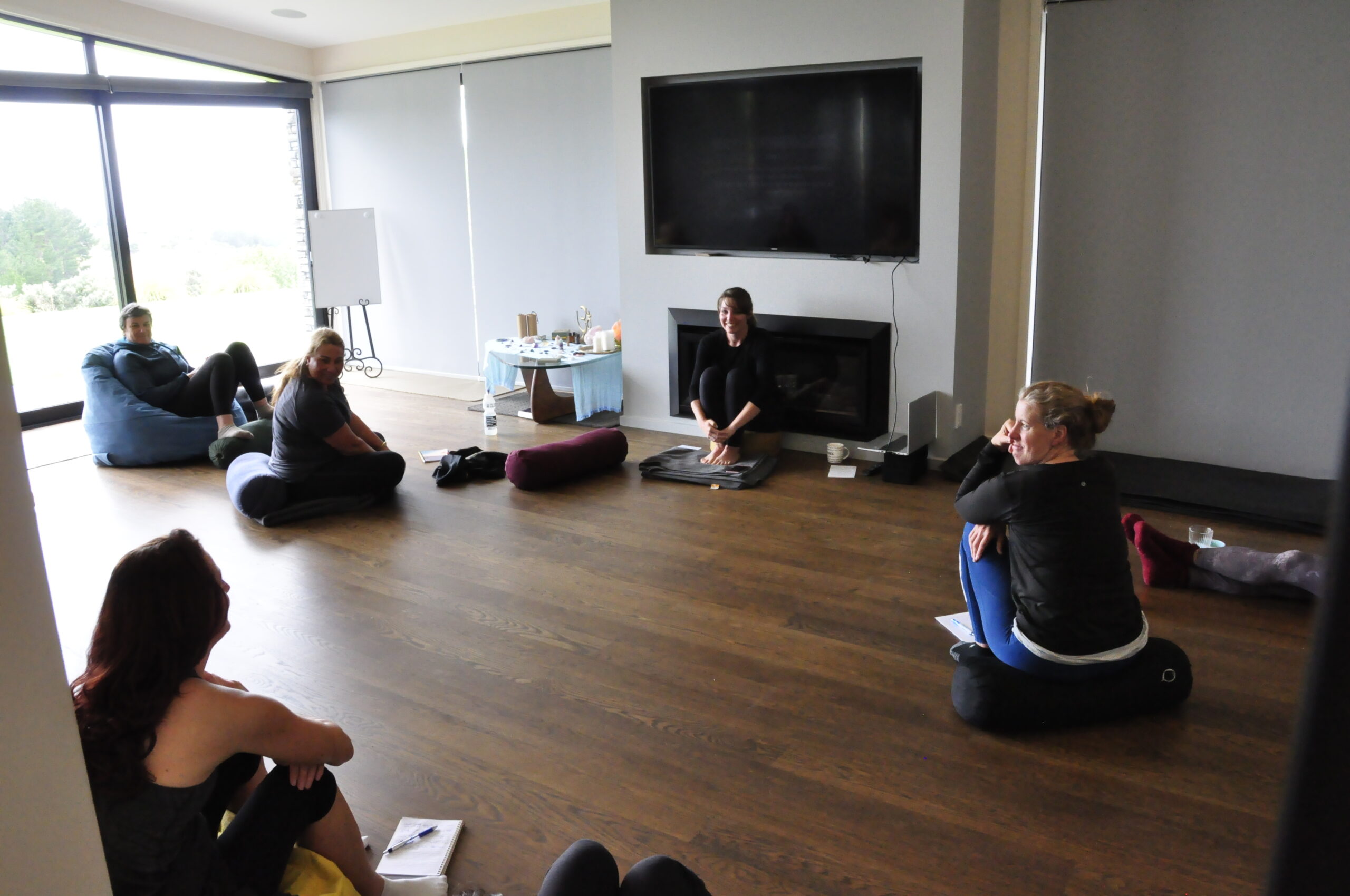 Max 11 spots available! *pp = per person. Options below are for 3 nights 4 days on retreat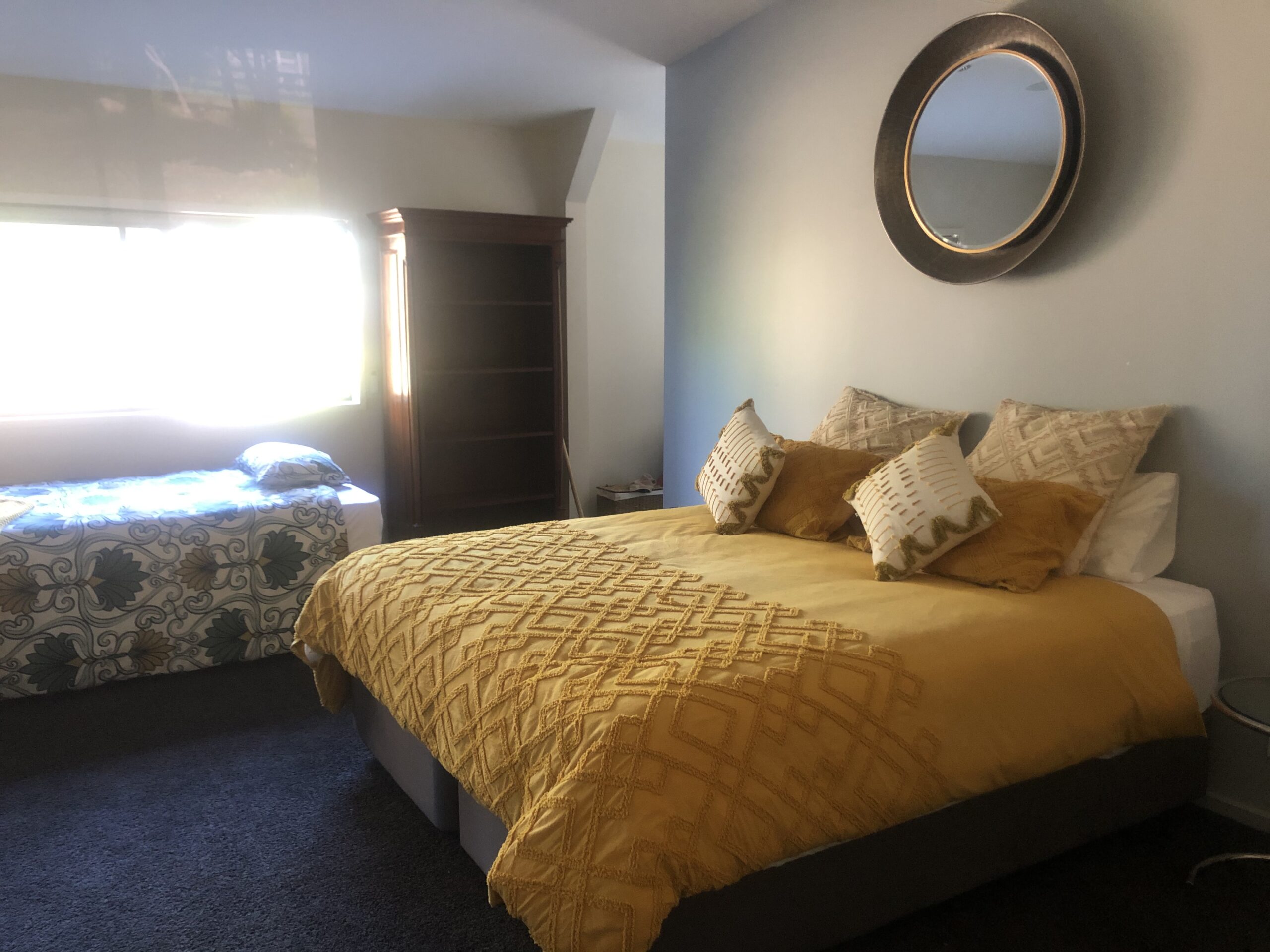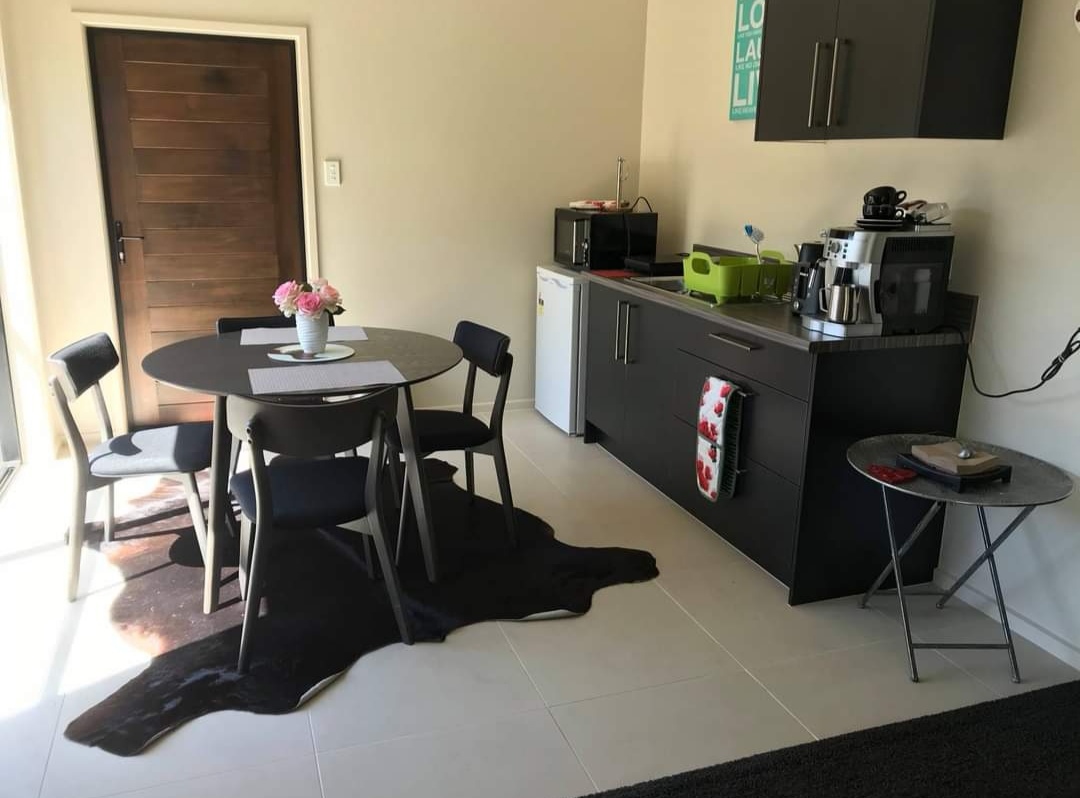 Aroha Suite
3 King Single Beds available
Bathroom shared by room occupants.
Bedding, shower towels, beach towels and bathrobes provided.
$799pp
Twin share availabe on request $1998.50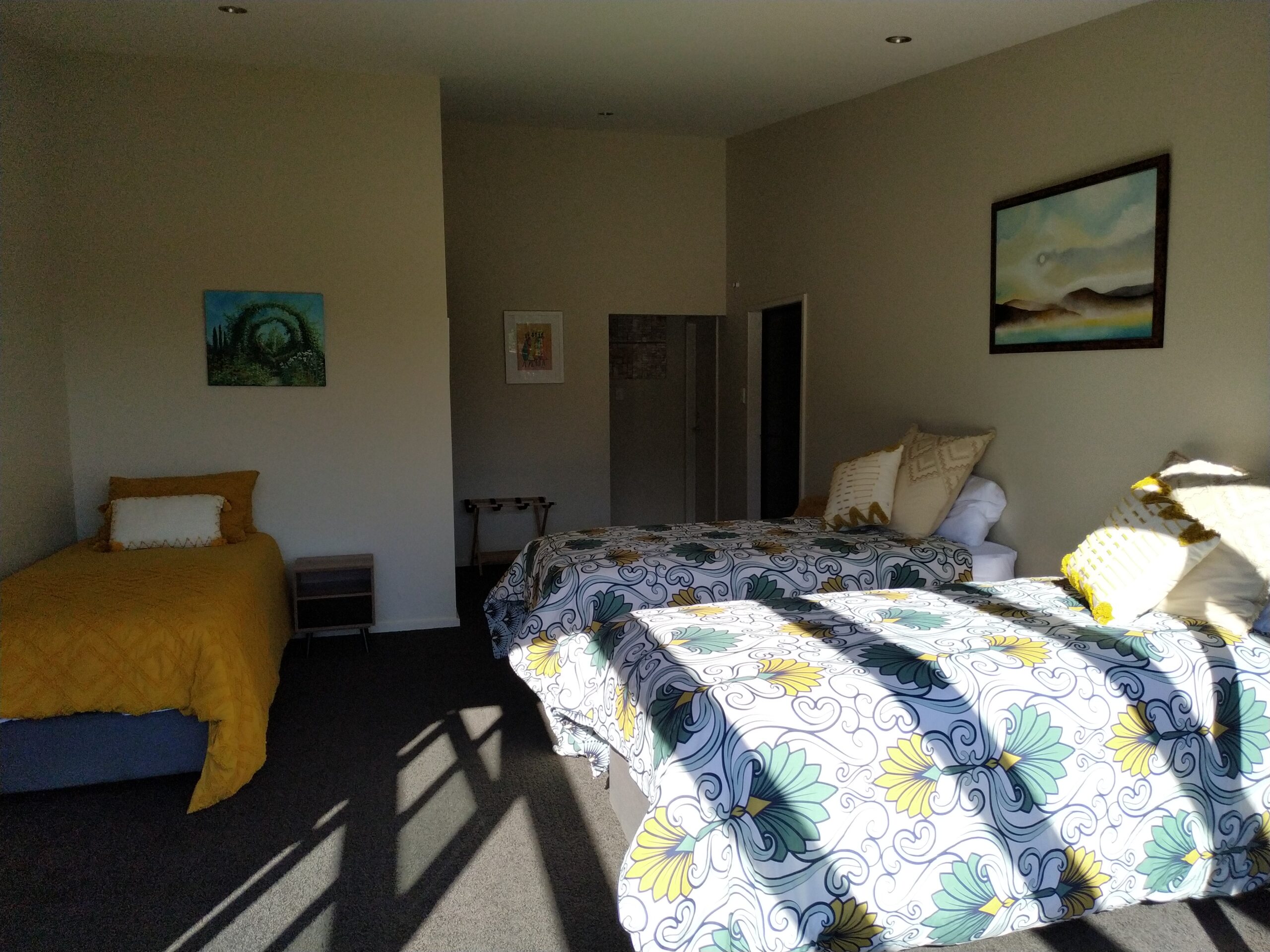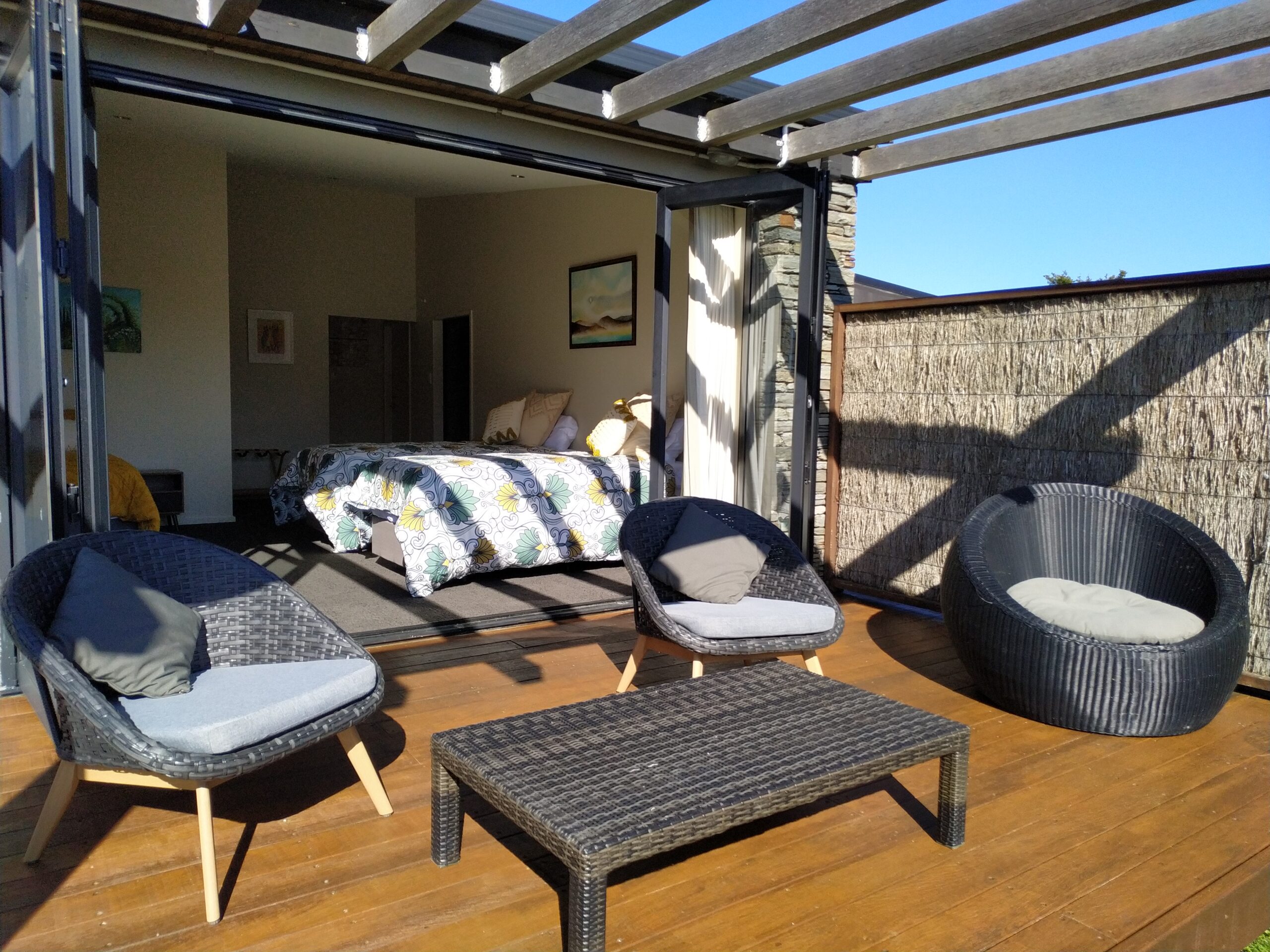 Kowhai Room
3 Beds Available
Bathroom shared by room occupants.
Bedding, shower towels, beach towels and bath robes provided
$799 pp
Twin share availabe on request $1998.50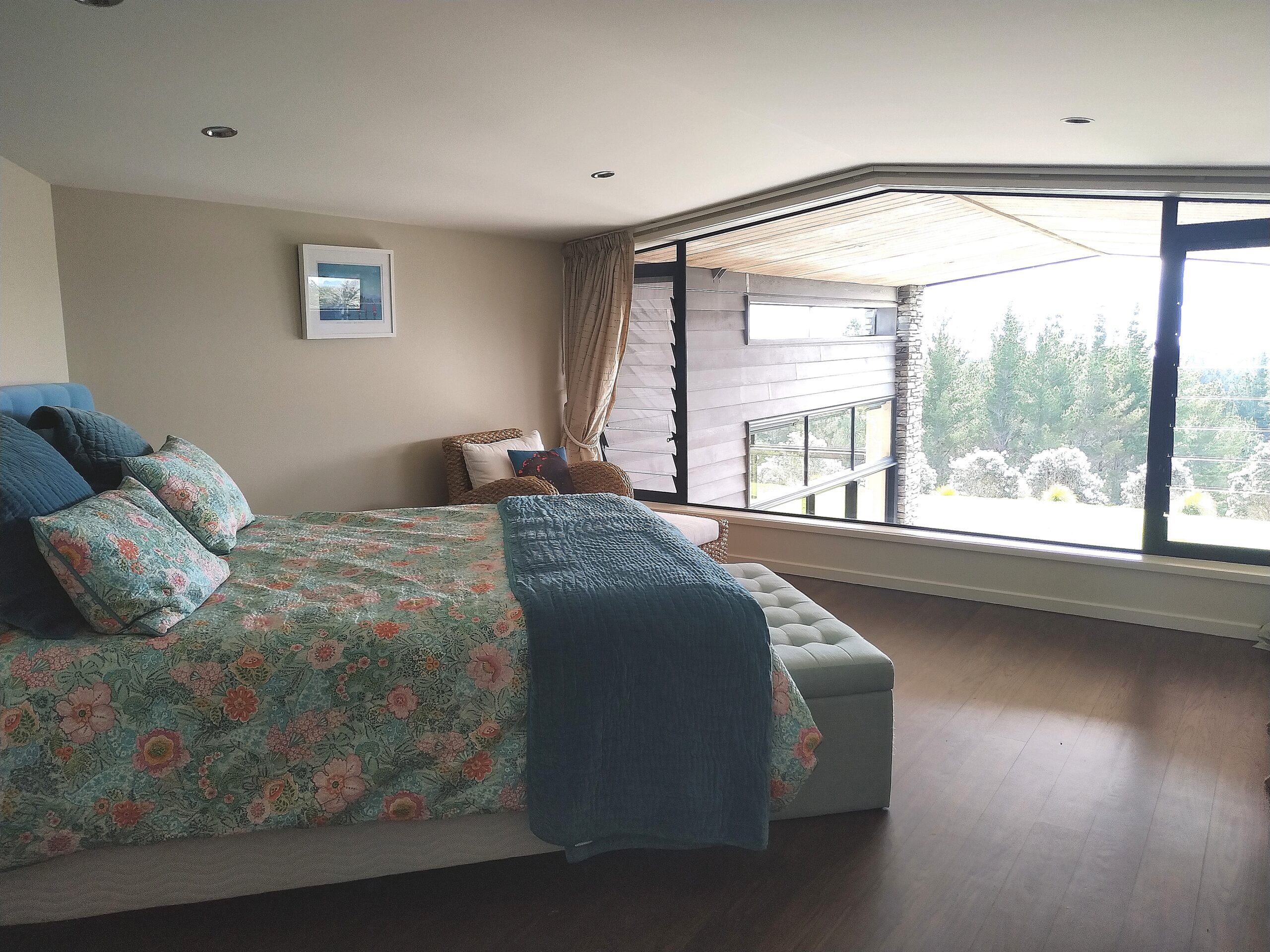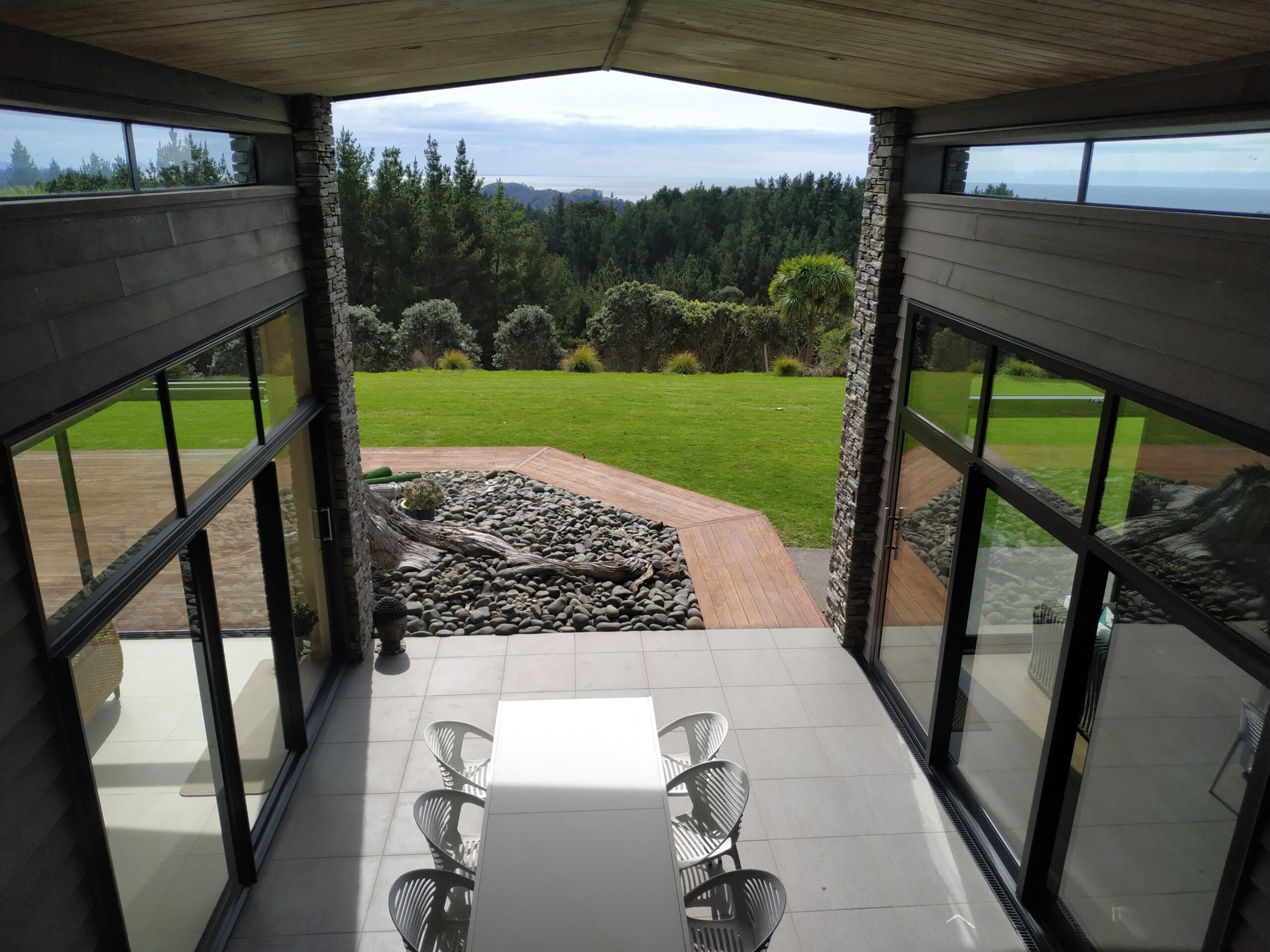 Kotare Room
Twin share or couple
Private Bathroom
Bedding, shower towels, beach towels and bath robes provided
$1198.50pp
Tui Cottage
3 beds availabe
Private Bathroom
Bedding, shower towels, beach towels and bath robes provided
$799pp
Twin share availabe on request $1998.50
 Either book with a friend or a group of friends or for yourself and meet a new friend!
All attendees must at this time plese be vaccinated. Proof of vaccination will be required.
To secure the room with 50% deposit use the contact form below. Twin share is also available upon request please enquire via email.
BOOK NOW
Blank
Terms and Conditions
Reserving your place on a
Retreat
Bookings are confirmed on receipt of 50% deposit being made.  Please note this deposit is non-refundable where cancellation of attendance is made less than 30 days prior to the Retreat start date.
The balance of the Retreat cost must be paid 30 days prior to the Retreat start date.
Acknowledgement of health and safety:
I am aware that any physical exertion may be required to participate in an activity that can activate or aggravate pre-existing injuries, conditions, or congenital defects.
I acknowledge that I should seek medical advice if I know or suspect that my physical condition may be incompatible with the Activities.
I hereby consent to receive medical treatment that may be deemed advisable in the event of injury, accident and/or illness during this Event.
Simply put: I understand that some Activities may require physical exertion and it is my responsibility to make sure I am healthy enough to participate. I will let the host/provider know of any limitations that might cause me harm or injury prior to participating.
Cancellation of attendance: 
We understand that sometimes life throws you a curve ball and for some reason you may not be able to attend the Retreat you were so looking forward to. Cancellation can be made by contacting us via:
hello@bconscious.co.nz
Lockdown Clause
If we go into lockdown over the time of the retreat you will recieve a full refund of your payment made or you can choose to join the next retreat.
Massage Cancellation Policy
Where a treatment has been specifically requested and a cancellation is made of less than 48 hours' notice, and that spot cannot be filled with another paying client, we would still need to charge for that treatment, as the therapist will still charge for the treatment. These terms and conditions ensure that you get the most out of your time on the Retreat and leave you feeling great. 
COVID-19 Liability Release Waiver
The World Health Organization has declared the novel Coronavirus (COVID-19) a worldwide pandemic. Due to its capacity to transmit from person-to-person through respiratory droplets, the government has set recommendations, guidelines, and some prohibitions which B.conscious adheres to comply with.
*Up-date 01/10/2021-Request of vaccination or negative covid test.
You will find in your pre-retreat questionnaire an additional area asking if you have been vaccinated, or have had a negative covid test recently, it is totally voluntary if you want to answer this question. B.conscious does not discriminate based on health issues and believes this is a personal responsibility and choice. 
All guests H&S is of utmost importance and we comply with all New Zealand government regulations. *Update 03/12/2021: As such we are required to work under the provisions of our providers in the current new Traffic Light System here in New Zealand. This requires guests to be vaccinated for Covid-19. We will continually review this status.
In consideration of my participation in the foregoing, the undersigned acknowledge and agree to the following:
I am aware of the existence of the risk on my physical appearance to the venue and my participation in the activity of the Organization that may cause injury or illness such as, but not limited to Influenza, MRSA, or COVID-19 that may lead to paralysis or death.

I have not experienced symptoms of fever, fatigue, difficulty in breathing, or dry cough or exhibiting any other symptoms relating to COVID-19 or any communicable disease within the last 10 days.

I have not, nor any member(s) of my household, traveled by sea or by air, internationally within the past 20 days.

I did not, nor any member of my household, visit any area within the United States or another country that was reported to be highly affected by COVID-19, in the last 20 days .

I have not been, nor any member(s) of my household, diagnosed to be infected of COVID-19 virus within the last 10 days.
Following the pronouncements above I hereby declare the following:
I am fully and personally responsible for my own safety and actions while and during my participation and I recognize that I may, in any case, be at risk of contracting COVID-19.

That I have been truthful in my responses and understand I will answer voluntarily if required that I have been vaccinated or have had a recent negative covid test.

With full knowledge of the risks involved, I hereby release, waive, discharge B.conscious, its independent contractors, affiliates, employees, representatives, successors, and assigns from any and all liabilities, claims, demands, actions, and causes of action whatsoever, directly or indirectly arising out of or related to any loss, damage, injury, or death, that may be sustained by me related to COVID-19 while participating in any activity while in, on, or around the premises or while using the facilities that may lead to unintentional exposure or harm due to COVID-19.

I agree to indemnify, defend, and hold harmless B.conscious from and against any and all costs, expenses, damages, lawsuits, and/or liabilities or claims arising whether directly or indirectly from or related to any and all claims made by or against any of the released party due to injury, loss, or death from or related to COVID-19.
By purchasing a place on retreat I acknowledge that I have read the foregoing Liability Release Waiver and understand its contents; that I am at least eighteen (18) years old and fully competent to give my consent; That I have been sufficiently informed of the risks involved and give my voluntary consent in signing it as my own free act and deed; that I give my voluntary consent in signing this Liability Release Waiver as my own free act and deed with full intention to be bound by the same, and free from any inducement or representation.
This waiver will remain effective until laws and mandates relevant to COVID-19 are lifted.